PHOTOGRAPHY WORKSHOP AND TREKKING IN HUAYHUASH WITH LUKASZ WARZECHA – OCTOBER 2015 AND JUNE 2016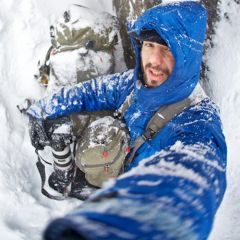 Text: Lukasz Warzecha
"EXPERIENCE ADVENTURE/TRAVEL PHOTOGRAPHY FIRST-HAND IN ONE OF THE MOST BEAUTIFULLY RUGGED AND UNTOUCHED ALPINE ENVIRONMENTS IN THE WORLD."
Lukasz Warzecha, Lowepro's professional photographer believes that creating a great adventure image is a team effort. During the 7 days of shooting workshop leader, Lukasz will share his experience of working with some of the world's leading adventure-sport athletes, and we'll be able to explore the creative process when working within the mountainous environment.
This workshop is the perfect opportunity to learn how to effectively merge landscapes and the human presence. Lukasz will make you familiar with shooting fast and light when trekking or climbing, carrying only the bare minimum of gear. Plus we will also have a chance to explore more complicated lighting scenarios, and learn how to find the balance on what to take and what to leave behind to make the most of your shooting day. In addition to experiencing an unforgettable learning adventure, workshop attendees will receive a goodie bag from Lowepro, one of Lukasz's sponsors.
Doesn't this sound great?
Check out all the details HERE!